My friend Martin and I took advantage of a break in the appalling weather we've been having lately to go out for a trip on Märta towards Aith. It was a fantastic morning as we set off from Voe with sea like glass and not a puff of wind...
I was wanting to use it as a chance to try out my new (first) action cam; followers of this blog know I may be able to make use of it from time to time! It's the Polaroid XS100. Waterproof, shockproof, small with lots of attachments for helmets, bars etc. Takes HD video, stills and timelapse with a 2.5hour battery life and best of all it's 1/3 of the price of Gopro. Also looks like something from Starwars; it'll be getting a stealth paint job soon...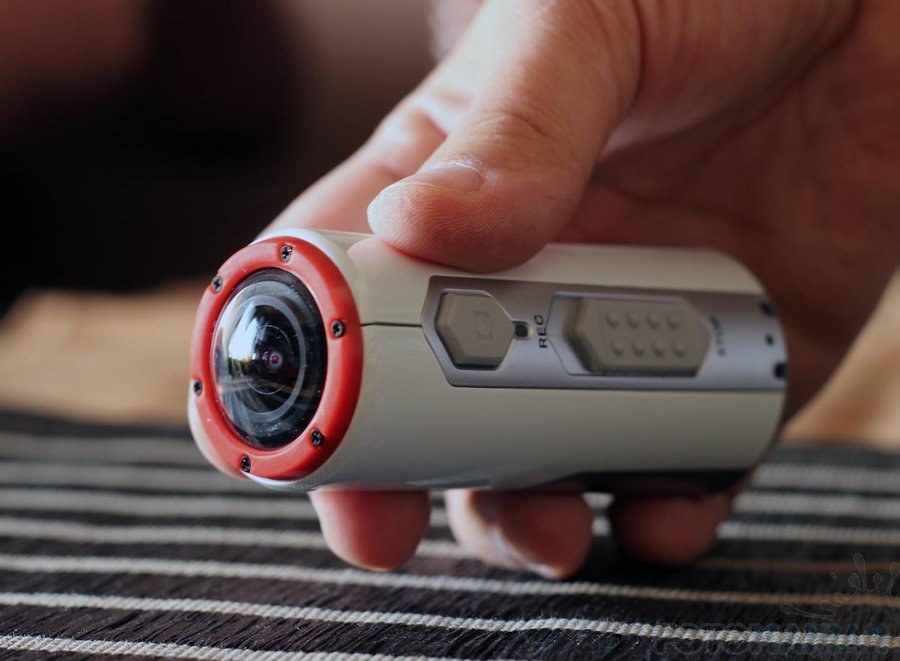 I wanted it for cliff jumping, snorkeling rock pool photography, leaving on beaches to do timelapse of seals and also kite aerial photography, which could give some great footage of headlands, lighthouses and the like.
The stills straight off the camera are jpegs and not too great, but putting them in lightroom with some lens correction and other tweakings make a big improvement Stills off these cameras are never fantastic anyway, that's not their real function. The video is pretty good though, as is the sound, and again using lightroom to create a preset you can tweak the lens correction and other elements of the footage.
Early morning, cold, icy and still. Wonderful!
The intrepid explorers. We never cease to be surprised by the lack of other boats we see when we're out considering the number of boats there are up hear and the fact that we're pretty much fair weather sailors.
We were trolling handlines for mackerel, or anything, until we stopped when we did a bit of jigging. All of a sudden I saw a SHARK!!!
Not a dog fish or other fishy thing. A SHARK!!! It looked like a real shark, was (I thought) about 10ft long, had sharky gills, sharky fins, a sharky mouth, looked pretty battle worn too! It was circling the boat! As the line from Jaws goes 'We're gonna need a bigger boat!!!'
We had a great view, but not enough time for me to get my camera out so we put a mackerel on a bit of line to see if it would come back. We also gutted our fish and threw that in around the boat and sat and watched and waited and waited and waited... but that was that our single close encounter. Having spoken to people and checked the web we're very confident it was a Porbeagle or Mackerel shark (so what's wrong with our mackerel?) and probably more like 8' long. Still, an 8' shark circling your boat just below the water is very exciting!
Photo Courtesy of Elasmodiver...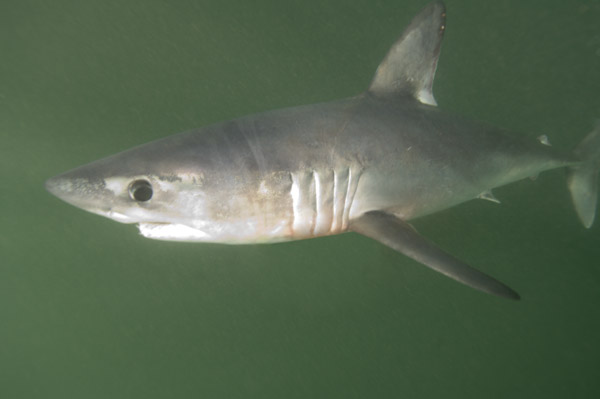 After we'd waited and watched for some time we decided it was time to eat some of our fresh caught mackerel was delicious!
What a fantastic way to spend a Saturday morning...
We still haven't sailed into Aith, but who cares!
Here's a video of our morning, filmed with the XS100 with some close passes of the mussel and salmon farms, but the water was so dark and peaty after the heavy rains there's not much too see along them.